Miss the Spring Session? Get tied up and not able to complete it?
Your next opportunity to get fit with ROCO FITNESS is about to start.
Join us for the informational meeting on Thursday, June 13, 2013, at 6:00 PM. See us at the Claremore Community Center, 2301 North Sioux in Claremore–that's north of the water tower near Claremore High School.
Pacing Session will be June 18, at the Sequoyah/Claremore High School Track.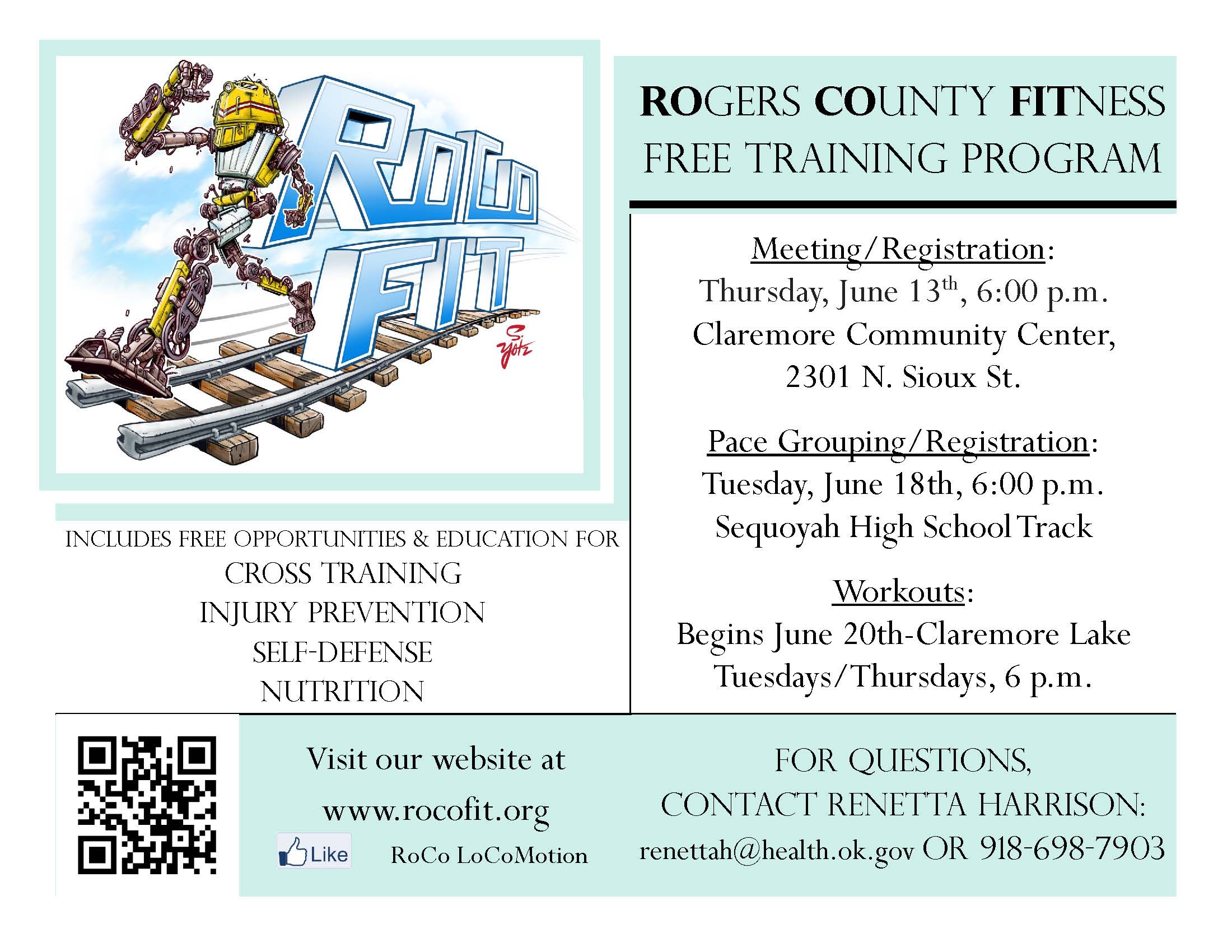 Call Renetta Harrison with your questions: 918-698-7903.